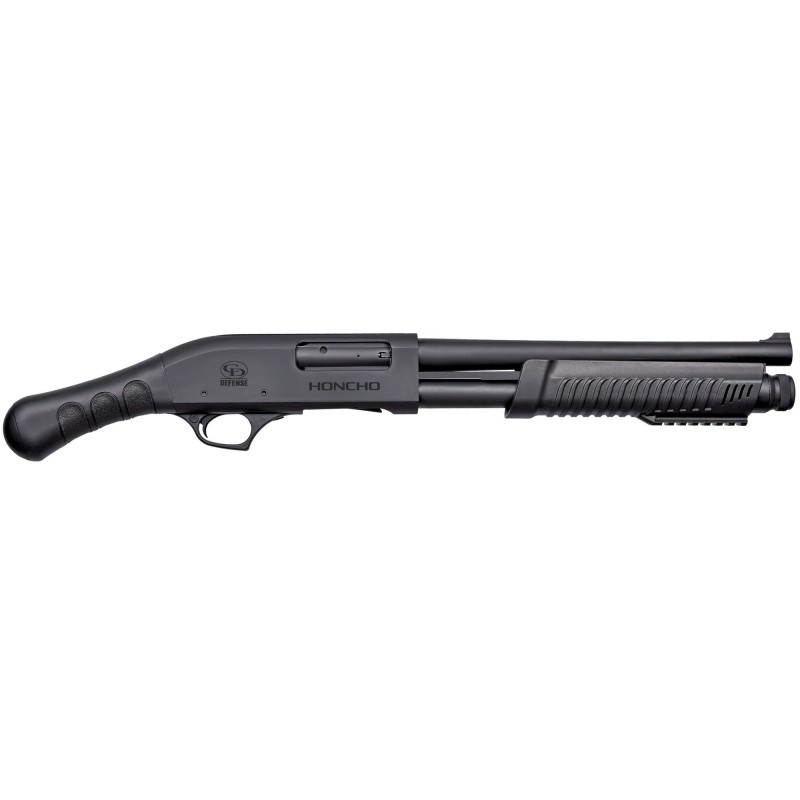 Charles Daly 20GA Honcho 14" Pump Action Shotgun
The name Charles Daly has been synonymous with high quality firearm imports for nearly 150 years. Today is no different. Charles Daly continues to produce superb firearms for sportsmen, competitors, legally armed citizens and recreational shooters world wide.
The Charles Daly Honcho is a compact shotgun with a Bird's Head Pistol Grip that is ideal for close quarters personal defense or home protection. It features dual action bars to ensure smooth reliable cycling and a positive lock-up. With a 3" chamber that also accepts 2-3/4" shells, you can run a wide Varity of loads from this shotgun. Based on a tried and true hassle free design, you know you can count on a Honcho. This shotgun is short, easy to swing and quick to the target. The Honcho is exactly what you need for a truck gun at the ranch, home defense, and varmint control or even hog hunting. Ready to go right out of the box, be prepared for anything with Charles Daly.


Charles Daly Honcho Specifications and Features:
Charles Daly Item Number: CF930.156
Pump Action Shotgun
20 Gauge
5 Rounds (2-3/4" Shells)
14" Barrel with Fixed Cylinder Bore
3" Barrel (also accepts 2-3/4" Shells)
Blade Front Sight
Bird's Head Pistol Grip
Textured Forend
Matte Black Finish
Overall Length 27"
Weight 4.4 lbs