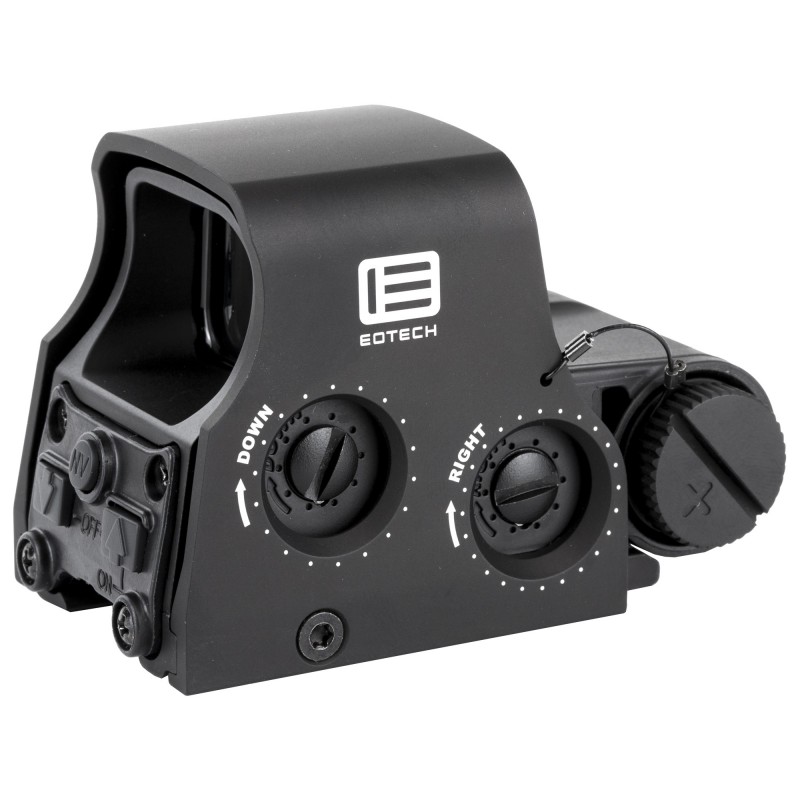 Add EOTech XPS3-2 Holographic Weapon Sight 65 MOA Ring and Two 1 MOA Dots CR123 Battery Picatinny Black Finish
EOTech XPS3-2 Holographic Weapon Sight 65 MOA Ring and Two 1 MOA Dots CR123 Battery Picatinny Black Finish 
Smaller, lighter and always fast. With the new single battery configuration, the XPS allows more rail space than ever, leaving more room for rear iron sights or NV mount. The single transverse 123 battery design reduces sight length. The battery cap and latch are eliminated and replaced with a simple O-ring, tethered cap; thus, better sealing is achieved. The average battery life at brightness level 12 is roughly 500-600 hours, 3 times the life of N cell sights. Shorter yes but with the same size heads-up-display window our troops love. 65 MOA circle with two 1MOA aiming dots.
Specifications & Features:
Optics Transmission: Holography -100% paralax free
Magnification: 1x
Eye Relief: Unlimited
Length/Width/Height: 3.75"x2.4"x2.4"
Weight: 8.8 oz
Temperature: -40 to 150 degrees F
Waterproof: Submersible to 33 feet depth
Sealing: Internally fog-proofed optics
Color/Finish: Non reflective black with hard coat finish
Adjustment (per click): 0.5 MOA (1/2" at 100 yards) 0.25 MOZ (1/4" @ 50 yds.
Adjustment Range: +/- 40 MOA
Mount: 1" Weaver or Picatinny (MIL-STD-1913) rail
Return to Zero: Repeatable to 2 MOA after re-mounting
Optical Surfaces: Anti-reflective coating
Window Dimensions: 1.2" x 0.85" (30 x 23mm)
Front Window Material: 1/8" solid glass
Rear Window Material: Shatter resistant laminate (3/16" thick)
Field of View: (100 yards) 30 yards (28mm) at a 4" eye relief
Standard Reticle: 65MOA circle with (2) 1MOA aiming dots; 65MOA circle w/ (1) 1MOA aiming dot; and single 1MOA dot
Brightness Adjustment Range: 146,000:1 brightest to lowest
Auto Battery Check Indicator: Flashing reticle upon start-up
Auto Shut-down: At 8 hours - programmable to 4 hours
Power Source: (1) 123 battery (lithium)
Battery Life: 600 continuous hours (lithium) at nominal setting 12