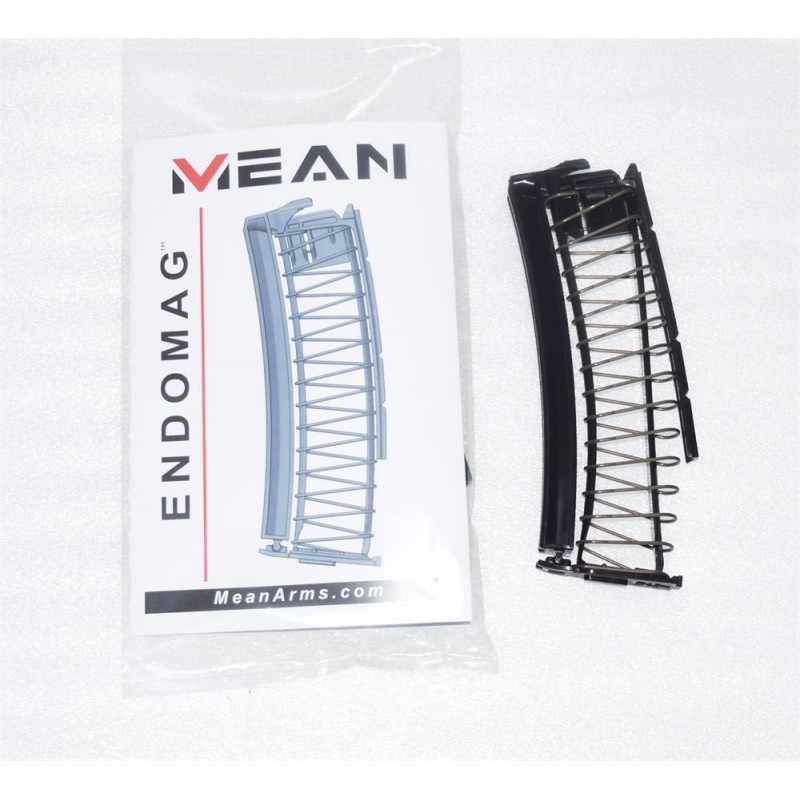 Mean Arms Endomag 9mm Insert
Mean Arms Endomag 9mm Insert
Mean Arms Endomag 9mm Insert




This product is a magazine insert that converts your Gen 2 or Gen 3 5.56/.223 PMAG® housing into a 9mm magazine to use with a standard AR lower and 9mm upper of your choosing with a Glock or Colt variant 9mm BCG.



Key Functions

No modifications to your 5.56x45 lower!  Changing calibers is now simply a complete 9mm upper for your AR platform. No nuts, no bolts, no drilling, no bull.

Last round bolt-hold open feature, just as an AR15 should function.

Built-in ejector designed to perform under intense conditions.

Convert your 5.56x45 PMAG to 9mm in seconds, and easily convert back to 5.56 without damaging your PMAG. No permanent changes to anything!

Specially formulated polymer.



DOES NOT COME WITH P-MAG

You might also like
Buy now to save
Magpul P-Mag with Installed Endomag 9mm Insert 30rd
Buy now to save
Magpul P-Mag with Installed Endomag 9mm Insert 10rd
Related products
16 other products in the same category: