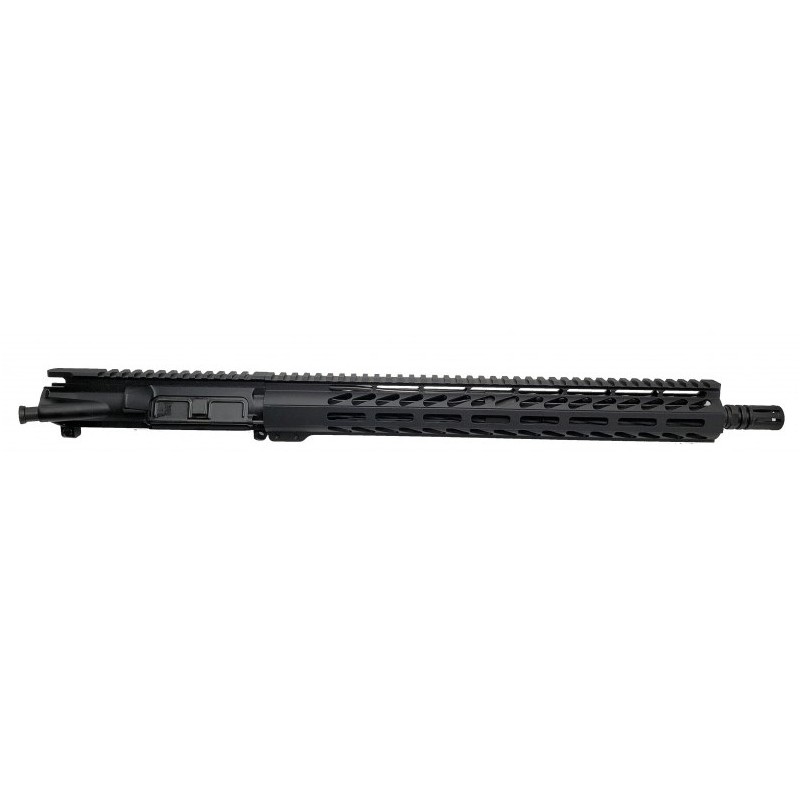 KG Defender Elite II 5.56 16" Rifle Upper w Ballistic Advantage 1x7 Barrel
KG Defender Elite II 5.56mm 16" Rifle Upper
KG 5.56mm Defender Elite II M-LOK Upper with Ballistic Advantage 1x7 16" Barrel


Does Not with BCG or Charging Handle. Use Option On The Right if You Wish To Add
Perfect for 3 Gun or Competitive Shooters

If you are going to have the upper cerakoted, please allow takes 2-3 weeks for shipping.
Please note if Cerakote Option is chosen, only the upper and handguard will be cerakoted.

FEATURES:
Ballistic Advantage  Modern Series 16" 4150 Salt Bath Nitride Vanadium 1x7 5.56 Barrel Gov Profile

All Ballistic Advantage barrels are guaranteed to give sub Minute of Angle (MOA) accuracy with match grade ammunition.


Flat Top Upper with M4 Feed Ramps

Steel Micro Gas Block, and Carbine Length Gas Tube

15" 7075 T6 Aluminum Free Float M-LOK Hand Guard

A2 Flash Hider
All Uppers are Head Spaced and Test Fired
Comes with KG's Warranty: for details please see our Customer Service page or email us.
Please Note: Your order will be cancelled if you purchase a COMPLETE LOWER and a COMPLETE UPPER in the same order, even in Knock Down Condition. Please see our Shipping Policy page for a definition of "Knock Down Condition" and our Cancellation Policy.
Related products
16 other products in the same category: